Discover Brand New Day
The disinfecting power of Lysol, reimagined with modern, energizing fragrances.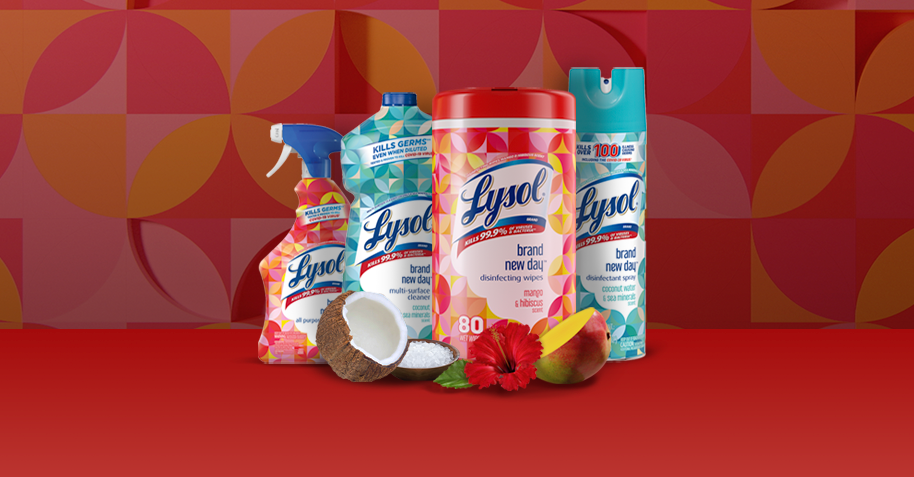 Disinfecting Wipes
How and Where to Use Lysol Disinfecting Wipes
VIEW VIDEO TRANSCRIPT
How and where to use Lysol disinfecting wipes to kill 99.9% of viruses and bacteria. Disinfect frequently touched areas from kitchen counters to door handles to living room coffee tables and light switches to bathroom surfaces like sinks, toilet handles, and tiles. Use on your favorite technology devices like your smartphone and laptop. Be sure to disinfect when on the go, such as shopping carts, restroom door handles and more. To dispense a wipe pull wipe up and at an angle to remove from canister always snap lid securely between uses. To clean always use a fresh wipe on surfaces. To disinfect pre-clean surface then allow to remain wet for four minutes allow surface to air dry toss dirty wipe away help protect you and your family from viruses and bacteria with Lysol disinfecting wipes. Lysol, what it takes to protect.
LEGAL DISCLAIMER:
 
*Use as directed