Clean by Room
Do You Really Know How to Clean a Kitchen?
Cleaning the kitchen efficiently and effectively takes some practice, but once you learn how to clean a kitchen, you will be able to easily maintain it. Read on to learn how to deep clean your kitchen.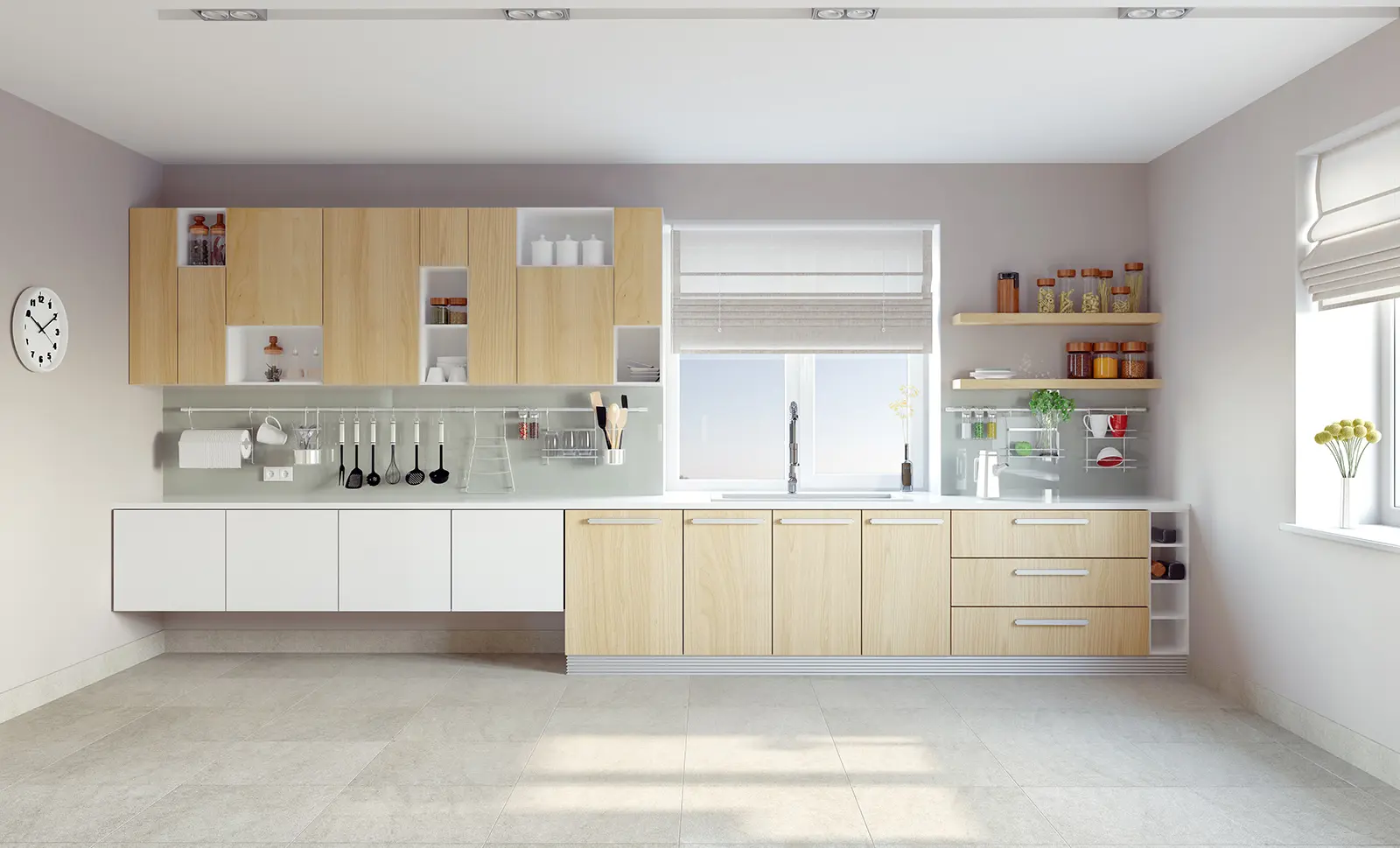 The kitchen contains more germs than any room in the house1. Cleaning the kitchen surfaces can help keep your home healthy.
Use Lysol® Disinfecting Spray to spray the outside of the garbage can with the cleaner and wipe down; be sure to take out the trash and replace the liner.
Wipe down cabinet doors, backsplashes, counters, and walls with a cleaning cloth. Grease and grime can build easily on these surfaces.
Clean crevices around the sink and faucet with a toothbrush.
Flush drains with boiling water once a week.
Clean the stove with a degreasing cleaner. If necessary, take out the burners to clean separately with soap and water.
Remove stove control knobs to wash them and the stove behind the knob.
Throw away any expired food from the refrigerator.
With a gentle cleaner, wipe down surfaces inside the fridge and scrub out any sticky spills.
One in six Americans experience a foodborne illness yearly, and small appliances can account for some of the most germy kitchen items2. Be sure you know that cleaning the kitchen means cleaning these overlooked areas.
Weekly, empty the toaster of crumbs. Turn it upside down into the trash, or empty the crumb tray.
Wipe down the outside of the microwave with a Lysol® Disinfecting Wipes, and clean the interior with warm, soapy water.
Wipe down the outside of the coffeemaker with a multi-purpose cleaner.
Flush the interior of the coffeemaker with a two-cup, half white vinegar and half water solution.
Knowing how to clean a kitchen is half the battle – with these tips in mind, you'll be able to efficiently keep your home healthy.