Disinfecting Common Surfaces
How To Clean Stainless Steel
Stainless Steel is popular for its clean look and durable material, but as one of the most commonly touched areas in your home – you'll want to know how to keep it safely disinfected, as well as how to ensure it stays looking its best, for as long as possible.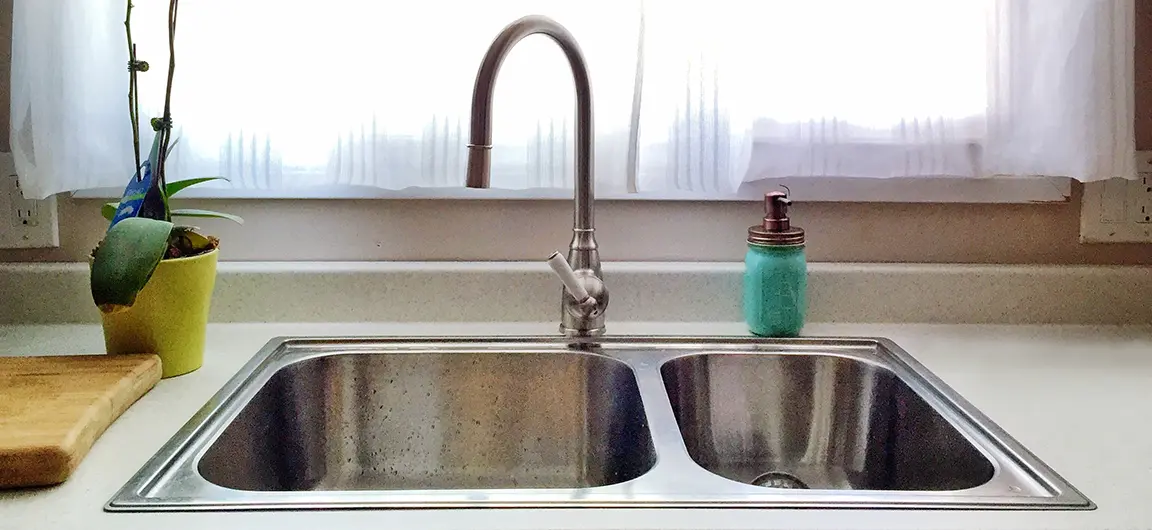 Stainless steel is a popular choice within the home, particularly when it comes to kitchen and bathroom items. In your kitchen, this may include your worktops, sink and other appliances. In your bathroom, it's common for many to have taps and showers that are partly made from stainless steel.
How to Disinfect Stainless Steel Handles and knobs
Stainless steel is a popular choice for finishes on the likes of doors, cupboards and draws, all of which are touched by many hands, every day. Whether it's your stove top knobs or your fridge handles, disinfecting these areas regularly will help to stop the spread of germs from person to person within your home. To do so, use Lysol® Disinfectant Spray and follow the steps below:

How To Disinfect & Clean Stainless Steel | Lysol®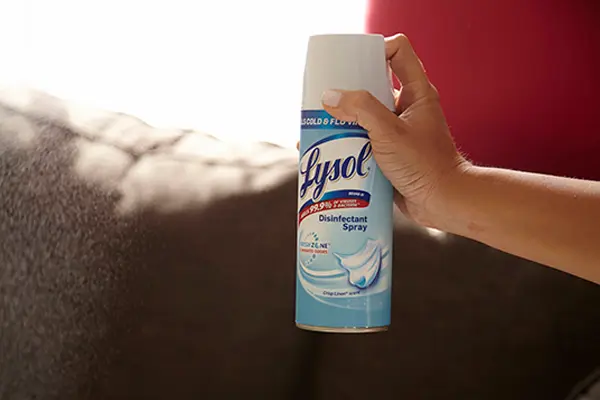 HOW TO DISINFECT STAINLESS STEEL
Pre-clean surfaces prior to use
Hold can upright 6" to 8" from surface until covered with mist
To disinfect, ensure surface stays wet for 3 minutes then allow to air dry.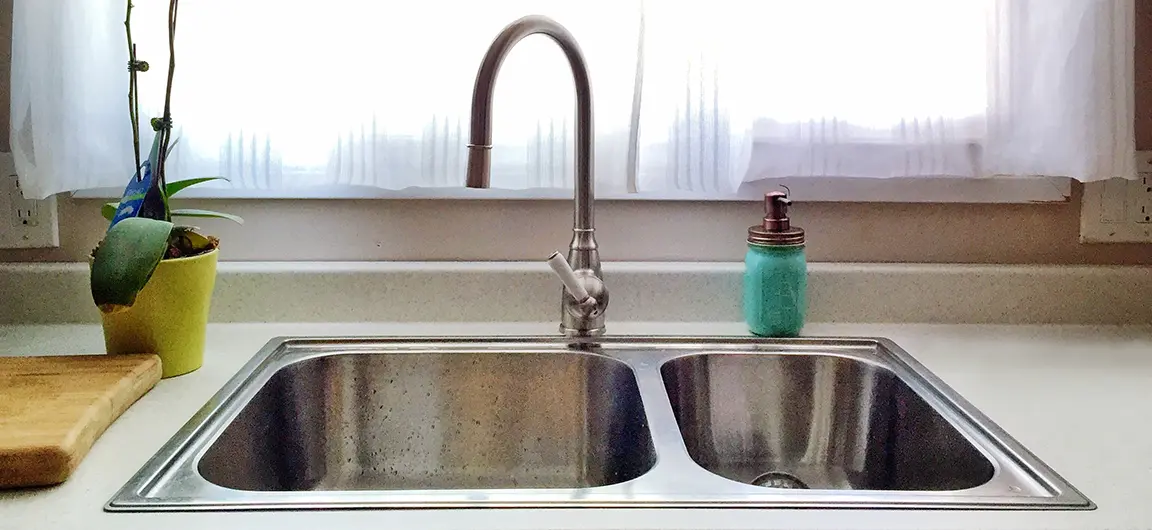 TIPS FOR CLEANING STAINLESS STEEL
Always use a soft cloth, rather than steel wool or brushes, which will scratch your surfaces
Bleach and stainless steel are not a good combination, so use products that avoid this
Wipe in the direction of the grain to avoid leaving streaksTips for cleaning stainless steel
How to remove stains from stainless steel
HOW TO CLEAN STAINED STAINLESS STEEL IN THE KITCHEN
When it comes to cleaning your stainless steel in the kitchen, you will want something that is not only made to disinfect everyday germs, but particularly foodborne bacteria without the harsh chemicals that can do damage to this kind of material. You may be looking for how to clean your stainless steel sink or even your worktops, where much of your food preparation will take place.
Therefore, we would recommend Lysol® Kitchen Pro Antibacterial Cleaner, which cuts through the toughest of grease (even food stains!), while killing germs that may cause foodborne illness. Simply follow these steps below:
Spray Lysol® Kitchen Pro Antibacterial Cleaner in and around your sink and let it sit for 10 minutes.
Wipe down the sink with paper towels and rinse any food contact surfaces with warm water.
To prevent water spots on stainless steel sinks, make sure you finish drying thoroughly with a soft cloth.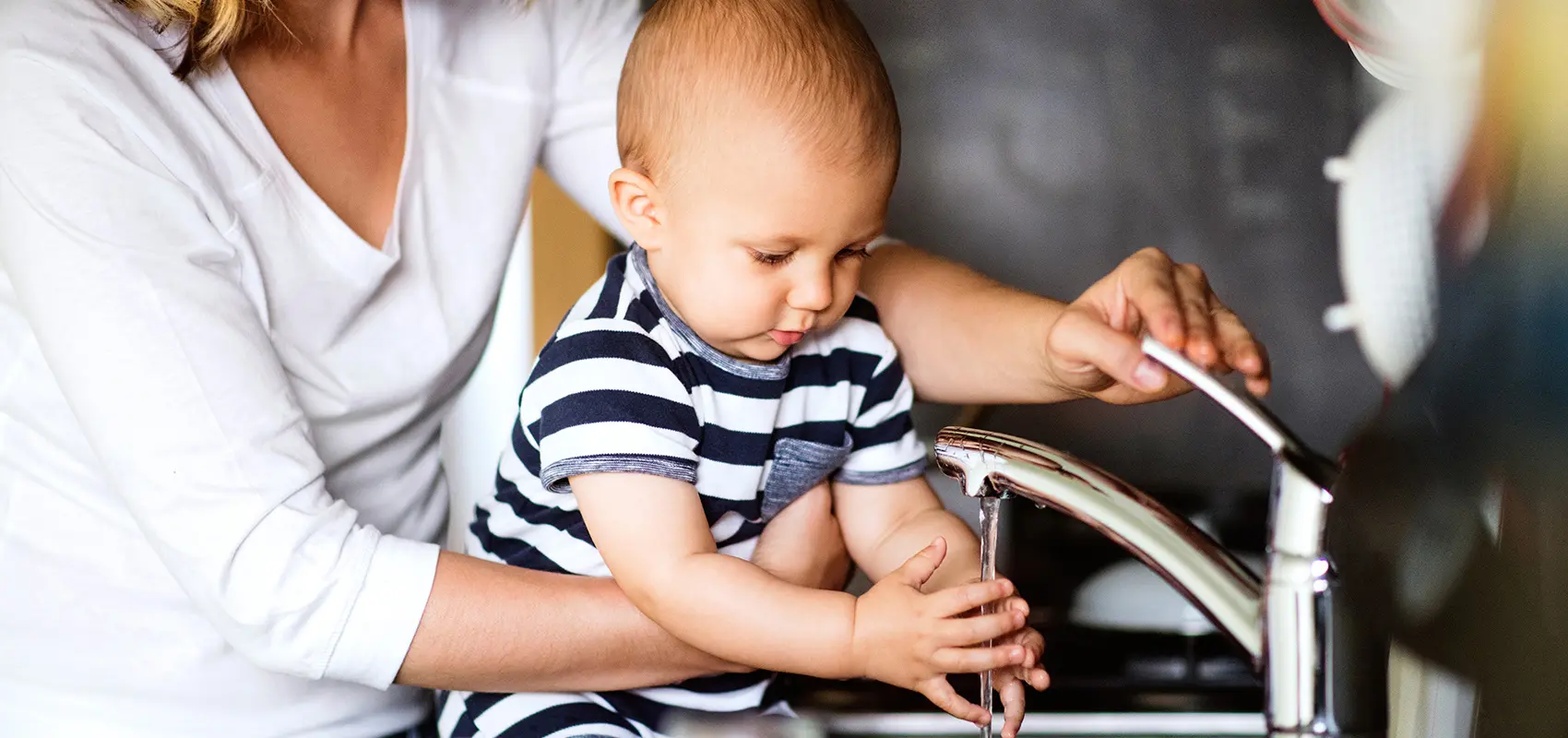 HOW TO CLEAN STAINLESS STEEL IN THE BATHROOM

If you have stainless steel bathroom fixtures, whether that's your sink, shower or just your taps/faucets, you'll need something that will work away stains without damaging your surfaces. Lysol® Power Bathroom Cleaner will kill 99.9% of viruses and bacteria when used on washable hard, non-porous surfaces in your bathroom. It specifically sets to work on the tough soap scum and limescale that tends to become a problem on bathroom surfaces. Follow the steps below:
Pre-clean
Spray the surface until thoroughly wet.
To remove hard water stains from stainless steel, as well as soap scum and limescale, leave for 15-20 seconds. To sanitize, leave for 30 seconds or to disinfect leave for 10 minutes.
Wipe away.
Please note: Always use Lysol® products as directed on the label
Stainless steel is a cheap, durable material that makes a great surface in your home, so long as you know how to look after it. Follow our Lysol® tips for everything you need to know.