Clean by Room
How to Clean the Shower and Shower Head
Though our showers exist to make us clean, the dirt has to go somewhere – and that isn't always down the drain.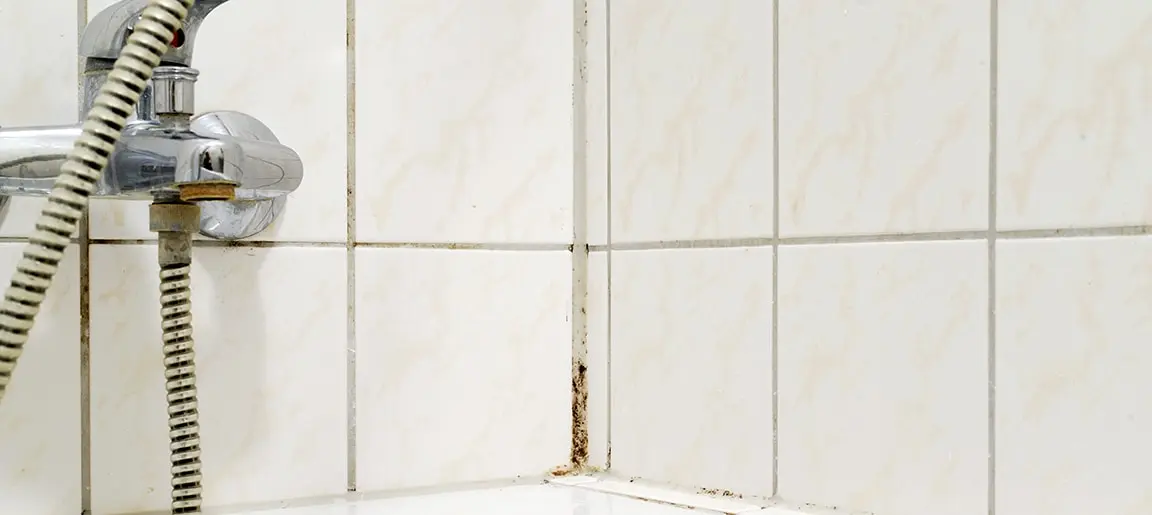 Our showers see a lot of build-up, from product residue to everyday grime, which can leave them dirty and a little disgusting over time. However, with the correct products and techniques, there's no reason why you can't get your shower gleaming…

What you'll need to clean a shower:
When you come to clean your shower, it helps to have your shower cleaning tools as well as the best shower cleaning products ready to go. Here's what you'll need to get started:

The best way to clean your shower
Of course, we all care about the way that our shower looks. But perhaps more importantly, our cleaning also affects the way that our shower performs. With our shower being covered in water every day, our drains are a target for limescale to grow, which can clog up our shower parts and affect its performance. Here's how to correctly clean each section of your shower, so that it's not only disinfected and sparkling, but fully functioning too.

Ventilate your bathroom
First thing's first when cleaning your shower: always try to open a window or turn on the vent to get the air circulating, as this will make it easier to clean and less likely for mold and mildew to form.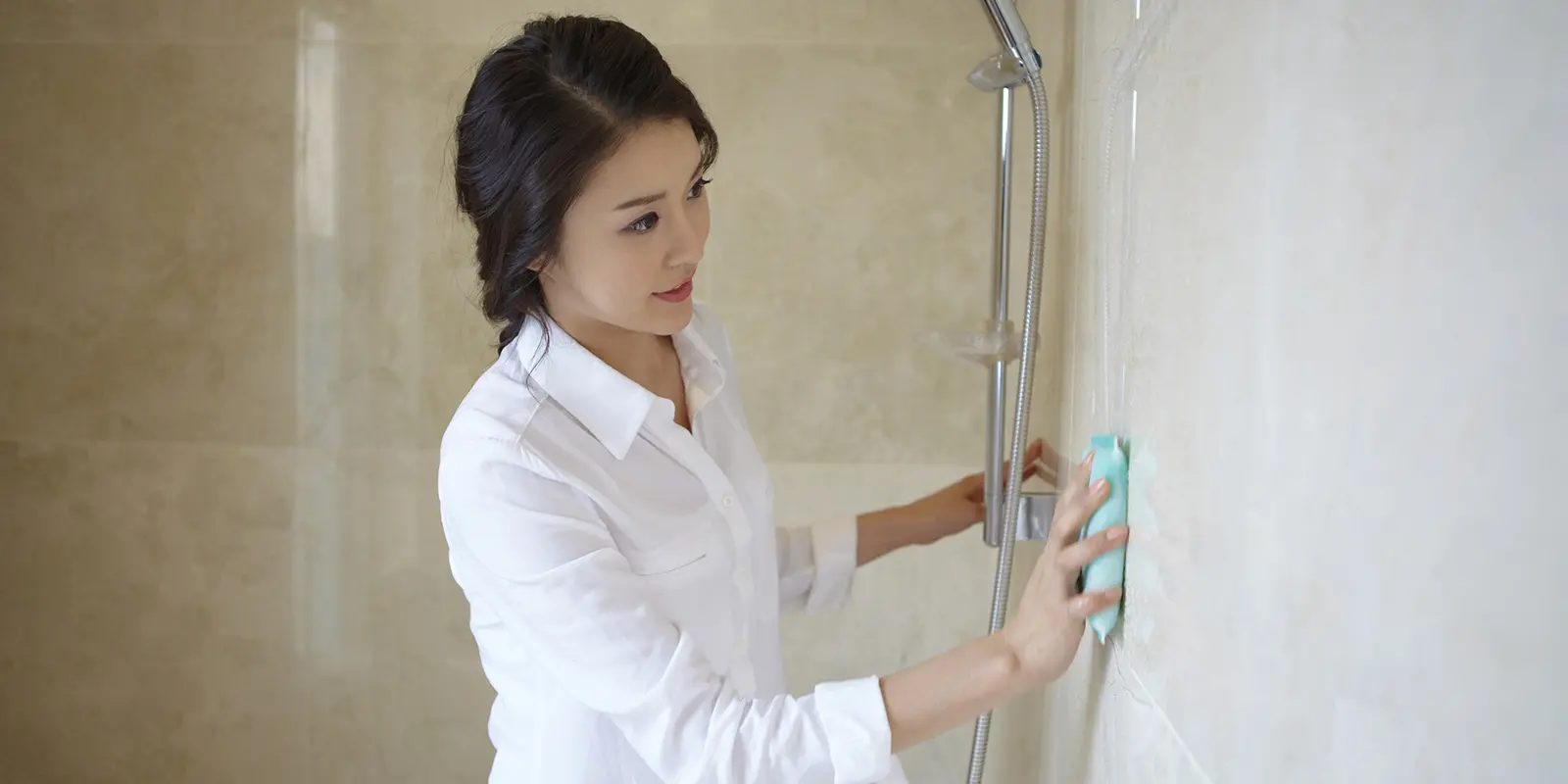 How to clean the shower doors
Next, it's time to take on the shower glass. This is where your squeegee will come in handy, which you should use after every few showers to wipe down the walls (and door if you have one) and remove as much water as possible. You should use something such as Lysol® Power Bathroom Cleaner to get the glass gleaming.

How to clean shower tiles
You'll also want to clean your shower tiles. Due to the fact that your tiles are splashed with so much water, you'll need something that's powerful enough to remove hard water stains from the shower, as well as soap scum, limescale and everyday dirt and grime. For your regular cleans, follow the steps below using Lysol® Power Bathroom Cleaner:
Spray the surface until thoroughly wet.
Leave for 15-20 seconds to clean soap scum and limescale, 30 seconds to sanitize or 10 minutes to disinfect.
Once the product has reached the contact time for desired action, simply wipe away.
Repeat if necessary.
Your tiles are very susceptible to mold and mildew, so you may also want to use something that is specifically built to target this. If this is the case, or, you're wanting to clean your bathroom tile grout (with added bleach), our best shower tile cleaner would be the Lysol® Mold & Mildew Remover. Follow these steps:
To regularly clean and disinfect: Spray your surface until thoroughly wet and allow the product to sit for 15-20 seconds to clean soap scum, or pre-clean then spray and leave for five minutes to disinfect before wiping away.
To kill mold and mildew: Pre-clean surface. Spray with Lysol® Mold & Mildew Remover, letting the surface remain wet for five minutes and then allow to air dry. Repeat this at weekly intervals, or when mold or mildew growth appears.

Read More about How to Clean Tile Grout

How to clean a shower head
If your shower head isn't as powerful as it once was, or your water is shooting out at an odd angle, the chances are the holes in your showerhead are stuffed up with mineral deposits and limescale.
If this is the case, you'll want to wipe as much of the residue as you can, before grabbing a powerful solution such as Lysol® Power Bathroom Cleaner:
 
Apply to a pre-cleaned surface.
Let the surface remain wet for 15-20 seconds before wiping.
Repeat application when necessary.

How to clean the shower drain
Finally, with all this cleaning, your plug hole can get disgusting. Finish by using a Lysol® Disinfectant Spray, which will help to kill bacteria (particularly odorous ones). Simply hold the can upright 6-8 inches away from the surface and spray for 6 seconds until covered with mist, and this should do the job.
Please note: Always use Lysol® products as directed on label.

Cleaning your shower regularly and carefully can prevent it performing poorly or looking grimy later down the line.