Cleaning Tips
5 Ways To De-Germ The Heart of Your Home
For most families, the kitchen is the hub of the home. It's the place where everyone gathers for meals, conversation, homework sessions, and crafts. With all that traffic, it's essential to keep the space as clean and healthy as possible.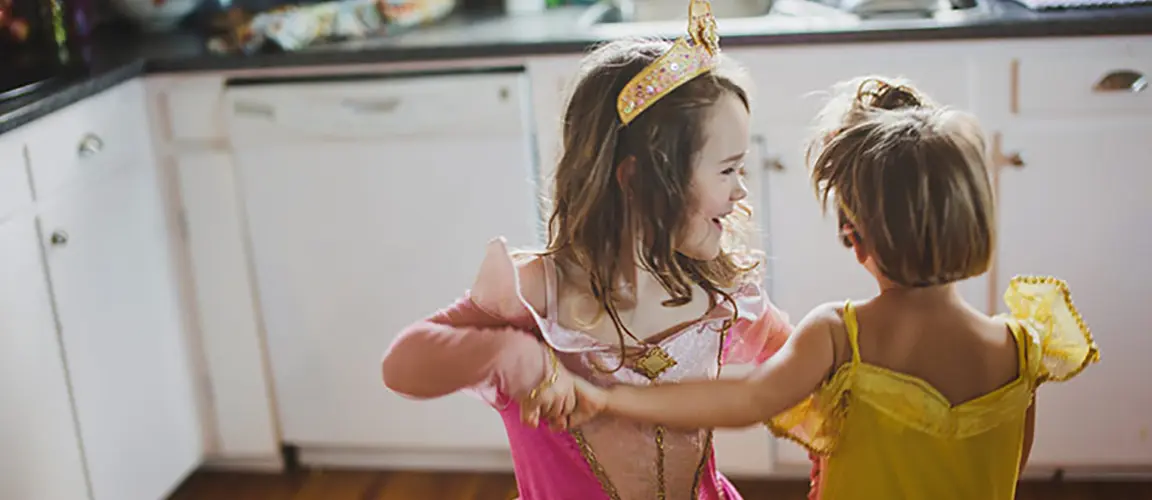 A busy kitchen is a haven for germs—but with a few extra precautions, you can help keep your home's hub sparkling, disinfected, and safe for your family.
Tip 1: Taming the trash can
It goes without saying that germs congregate in and around your trash can. Some ways to minimize garbage odors and germs are:
Use a can with a lid, and sprinkle baking soda or kitty litter (or place a dryer sheet) in the bottom under the bag to conquer smells.
If possible, opt for a smaller trash can and empty it daily—you can collect weekly smaller bags in a large one for trash collection day.
Wipe down the outside and lid of the trash can daily with Lysol® Disinfecting Wipes. Stick to a schedule by cleaning the can thoroughly every trash day.
Tip 2: Decontaminating counters and stovetops
Greasy spills and cross-contaminations are the top germ culprits for flat kitchen surfaces. The key is to swipe up grime, liquids, and food residue quickly, before they have a chance to present a bacterial threat
Remember, there's a difference between cleaning and disinfecting. By using a disinfectant such as Lysol Antibacterial Kitchen Cleaner, you'll ditch the dirt as well as the bacteria
Tip 3: Little things, big germ catchers
It's easy to focus on the obvious cleaning tasks, like floors and counters—but there are dozens of easily overlooked areas that could be harboring dirt and grime. Some sneaky sources of germs include drawer handles and knobs, sink faucets, can openers, countertop appliances, knife blocks, tops of cabinets, and dishwasher doors. Lysol® Disinfecting Wipes help to keep every corner of your kitchen fresh, clean, and safe.
Tip 4: The raw deal on food
To prevent cross-contamination, keep raw foods away from pre-packaged and prepared foods. Start while you're shopping—separate raw meat, poultry, and seafood from the rest of the items in your cart. Have raw foods bagged separately in plastic bags, and store them in sealed containers or zip-close bags in the fridge or freezer at home.
Another way to avoid raw food contamination is to maintain the proper temperatures in your fridge and freezer. To keep foods out of the "danger zone," your fridge should be from 32 to 40 degrees Fahrenheit, and the freezer should be below 32 degrees—usually the colder, the better.
Here's another easy trick
Place several half-filled plastic water bottles in the freezer to not only keep things cooler, but also to increase energy efficiency by making less work for your cooling element.
Tip 5: Save the sink for last
As you're cleaning the kitchen, you're likely to deposit waste liquids and crumbs down the sink, and to run water for rinsing. The kitchen sink should be the last thing you clean. Use a kitchen cleaner like Lysol® Kitchen Pro Antibacterial Cleaner and let it sit for 10 minutes, then wipe down the sink with paper towels and run warm water to rinse. And don't forget to disinfect the drain with Lysol® Disinfectant Spray.
With these easy tips, you can make sure the hub of your home is a place to share conversations and meals—not germs!